Community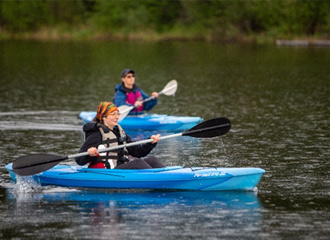 Burns Lake is surrounded by wilderness and some of BC's largest freshwater lakes where sport fishing is a popular activity for both locals and tourists. Burns Lake has a strong sense of culture and incredible local talents to showcase.
Affordable housing, including lakeside properties.
Two local First Nations communities
Population:
2,500 local residents and serving a surrounding area of approximately 7,000 residents of the Regional District of Bulkley-Nechako.
Local industries are logging, sawmills and mining.
Facilities
The Lakes District Hospital and Health Centre serves a population of 10,000 from Burns Lake and surrounding communities. Its emergency department averages 12,000 visits per year.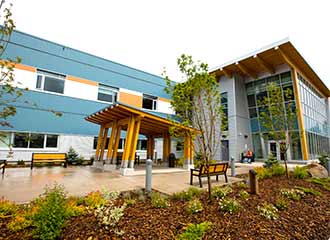 The Lakes District Hospital and Health Centre provides:
13 acute care beds
1 isolation room
1 palliative care room
1 labour/delivery/recovery suite
Emergency services
Diagnostic imaging
Laboratory
Provision for public health, mental health and addictions, and home and community care service, as well as local physician and emergency services
Pharmacy
Rehabilitation services
Administrative offices
Food services;
Logistical services; and
A procedure space will be included that will be large enough to provide future flexibility for the development of operating room space.