Community
At historic Mile 300 on the Alaska Highway, Fort Nelson is the gateway to the beautiful Northern Rockies. With the world famous Alaska Highway as the main street, and thousands of square miles of mountainous wilderness as its back yard, Fort Nelson is the regional business and service centre of the Northern Rockies Regional Municipality. While small, Fort Nelson is a family and recreation-oriented community full of pride, events, local groups and volunteering opportunities. The local independent businesses bring character and personality to this vibrant community.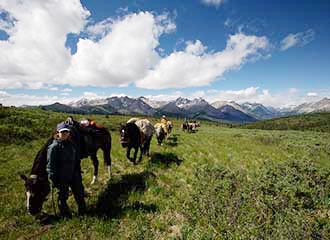 In our vast region, inhabited by less than 6,000 residents, the untouched natural wilderness we call our playground surrounds us. An abundance of rivers offer access to the remote landscapes, rough and tumble mountains, and wildlife viewing for the adventure seeker, while the historic Alaska Highway offers leisurely access to mountain vistas, glacier-fed lakes, and places of historical and cultural significance. With a number of schools (elementary, secondary, and post-secondary), childcare options, tailored incentives and other available services to support a life and career in Fort Nelson, your opportunity awaits.
Amenities:
Activities:
Camping and hiking
Boating in wilderness areas such as the Muskwa, Fort Nelson, Prophet, and Racing rivers
Exploring by all-terrain vehicle, horseback, or snowmobile
Facilities
Fort Nelson Hospital provides: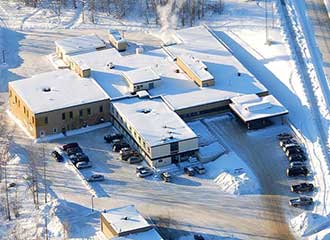 25 acute-care beds
8 long-term care beds
Laboratory
X-ray
Community counselling
Basic obstetrics
Minor surgeries
Visiting specialists in obstetrics, pediatrics, massage therapy, acupuncture and physiotherapy
Fort Nelson also has dental clinics, pharmacies, a health unit, drug and alcohol programs, counselling services, child and youth programs, and several support groups and organizations.
Local Resources