Community
Fort Nelson, located in the northernmost reaches of the rocky mountains, has magnificent scenery and landscapes. The country around Fort Nelson is enormous, which makes it worthwhile to spend a few days exploring the surrounding area. Fort Nelson is one of British Columbia's wildest areas, therefore residents, industry, government, and conservationists have recognized the exceptional qualities of the Northern rocky mountain wilderness and have subsequently recommended part of the Fort Nelson area for special designation.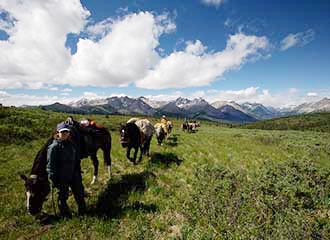 The main industries are forestry, natural gas, transportation and tourism. The population is approximately 4,000. There are two primary schools, one elementary school and one secondary school. Fort Nelson is a charming and friendly community with genuine personality. The importance of the Alaska Highway is immediately evident and the town itself is built around the highway, with the museum, gas stations, shopping, restaurants, accommodations and services spread along its route.
Amenities:
Activities:
Camping and hiking
Boating in wilderness areas such as the Muskwa, Fort Nelson, Prophet, and Racing rivers
Exploring by all-terrain vehicle, horseback, or snowmobile
Facilities
Fort Nelson Hospital provides: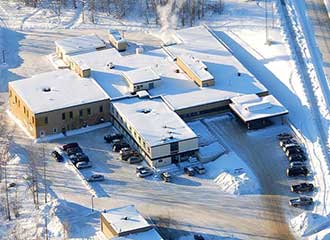 25 acute-care beds
8 long-term care beds
Laboratory
X-ray
Community counselling
Basic obstetrics
Minor surgeries
Visiting specialists in obstetrics, pediatrics, massage therapy, acupuncture and physiotherapy
Fort Nelson also has dental clinics, pharmacies, a health unit, drug and alcohol programs, counselling services, child and youth programs, and several support groups and organizations.
Local Resources