Community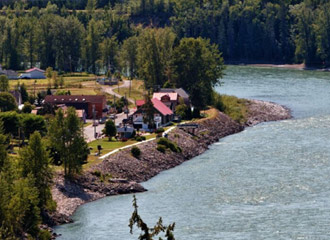 The Hazeltons (Hazelton, New Hazelton and South Hazelton) are about 300 km east of Prince Rupert and 60 km northwest of Smithers. Hazelton, also known as Old Hazelton, is on the banks of the Skeena River near the world-famous 'Ksan Historical Village and museum.
Population:
The combined population of the Hazeltons (old, new, south) is 8000
Facilities
Wrinch Memorial Hospital, a fully accredited acute care facility, operates under with the United Church Health Services and is affiliated with Northern Health.

Wrinch Memorial Hospital has 10 acute care beds and 10 residential care beds and some of the services include: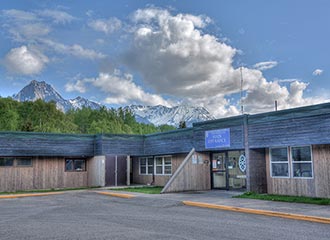 24/7 emergency medical care
Laboratory
Diagnostic Imaging
Ultrasound
Pharmacy
Psychiatry observation unit
Diabetic education
Dietary services
Long-term Care 
Maternity
Pre and post-natal care
OR
Physiotherapy
Pathology
Dental care
Aboriginal patient liaison services
Visiting specialists in podiatry, geriatric assessment, cardiology, pediatric cardiology, internal medicine, urology, obstetrics and gynecology, general surgery, otolaryngology, pediatrics, respirology and allergy, rheumatology, and occupational therapy.
The facility also contains a doctor's clinic which provides outreach services to surrounding villages.

Other health and community care services include:
Three public health services including Public Health, Gitxsan Health and Wet'suwet'en Health
Mental Health and Substance Use
Skeena Place Assisted Living Complex 
Home and Community Care support services