Community
Houston (pop. 3,700) was established in the early 1900s during the building of the Grand Trunk Pacific Railway. Houston is a small, friendly town located between Prince George and Prince Rupert which offers some of the most affordable housing in the province and a vibrant business sector. Houston is known as Canada's Steelhead fishing capital. Main industries are forestry and tourism.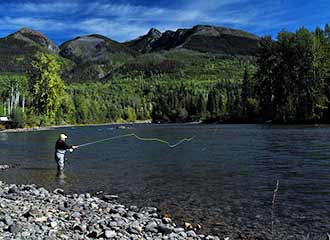 Amenities
Steelhead Park
Indoor recreational facility
Elementary and secondary schools
Northwest Community College Campus
Many geocaching sites
Golf courses
Fishing in the Bulkley and Morice rivers, home to steelhead, spring and Coho salmon runs
Pool
Curling/skating rink
Cross-country ski trails
Bowling alley
Tennis courts
Gun range
Ball diamonds
Fields for rugby/soccer and track
Campgrounds
Hiking trails
Activities
Hike to one of the many surrounding waterfall locations
Visit one of the four surrounding Provincial Parks
Salmon Fish in the world renown Morice River which has the largest return of Steelhead in the world!
Facilities
Houston Health Centre has many services under one roof in a family-like setting: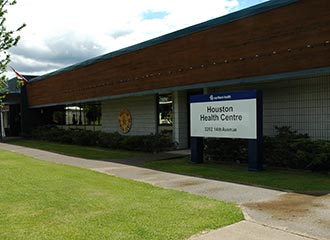 Urgent care
Outpatient services
Public Health
Home and Community Care
Mental Health and Substance Use
Physiotherapy
Child and infant development programs
A women's health Clinic
Physiotherapy Clinic
Visiting pediatrics and gynecology specialists
Local Resources