Community
Hudson's Hope (pop. 1,200) is on the banks of the Peace River in the Rocky Mountain foothills of British Columbia, 90 kilometres west of Fort St. John and 66 kilometres north of Chetwynd on Highway 29. A uniquely progressive and safe community, Hudson's Hope is the third oldest European community in British Columbia. The area is one of the richest sites of fossils and dinosaur footprints in the world. The Hudson's Hope museum fossil display is the finest collection in the Peace River area.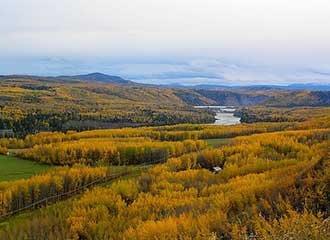 Activities:
Viewing fossils and dinosaur footprints (this is one of the richest sites in the world)
Fishing for rainbow trout, arctic grayling, white fish, lake trout, Dolly Varden and northern pike
Viewing wildlife (bear, wolf, stone sheep, elk, moose, deer and bald eagles)
Boating, water skiing, canoeing, hunting, camping, hiking, swimming and sailing.
Facilities
Hudson's Hope Health Centre: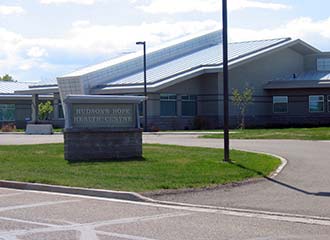 1 emergency room bed
Doctor's office with two exam rooms
Retail pharmacy
Local Resources