Community
Mackenzie (pop. 4,500) is located two hours north of Prince George at the south end of Williston Lake, the largest man-made reservoir in BC. The town's economy is based on forestry and mining.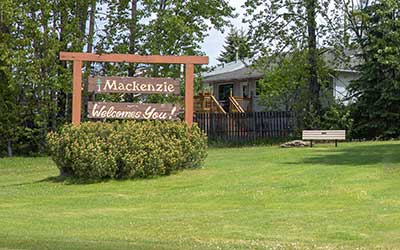 Mackenzie's rural location in BC's Rocky Mountain Trench gives residents access to an important transportation and communication corridor as well as the tourist/recreation areas of the Rockies.
Mackenzie is a family-oriented community that provides opportunities for business development while still retaining the charm of a rural lifestyle. Morfee Lake, approximately 1.5 km from the centre of town, is a prime attraction: its beaches draw locals in the summer months.
Amenities:
Activities:
Downhill skiing and snowboarding at Powder King
Exploring Alexander Mackenzie's Landing (local recreation area featuring a campground, picnic area, and more)
Hiking Morfee Mountain and many other diverse trails
Snowmobiling
Hiking, cross-country skiing or enjoying the playground at John Dahl Regional Park
Fishing and ice fishing
Camping
Cross country skiing at the Mackenzie Nordique Ski Club (with 2.5 km of lit trails for night skiing)
Visiting the Mackenzie Golf and Country Club
Boating
Facilities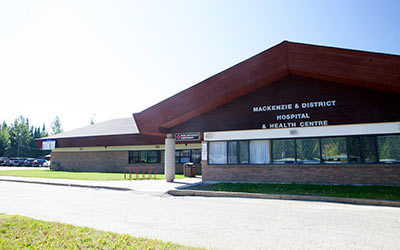 Mackenzie & District Hospital and Health Centre:
5 beds
Medical and emergency services
Medical Imaging
Laboratory
Mental Health and Substance Use services
Medical Clinic