Community
Prince George (pop. 77,000) is the fourth largest city in British Columbia. It's a transportation hub and is home to the University of Northern British Columbia. It also provides services and shopping for 300,000 people in the surrounding area. The city has a low cost of living and higher-than-average wages. Prince George hosted the Canada Winter Games in 2015.
Activities:
Hiking and camping
Fishing and hunting
Swimming in local lakes and rivers, or in two large municipal pools
Skating
Golfing (several local courses)
Snowboarding and downhill skiing at Tabor Mountain, Purden Ski Village, or Hart Highlands Winter Club
Canoeing, rafting, and boating
Art galleries and a museum
A large regional library
Live dance, theatre, and symphony
Facilities
The University Hospital of Northern British Columbia (UHNBC) is the largest acute care facility in the region, and a hub for specialized health services. It's also a teaching hospital.
UHNBC has benefited from nearly $100 million in expansions, renovations and new equipment since 2001: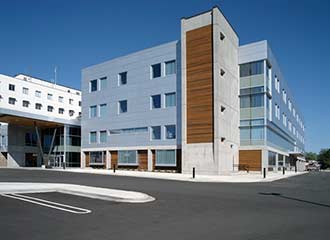 Patient care addition with an expanded emergency room and updated ICU
State-of-the-art maternal-child care centre (including a single room neonatal ICU)
Facilities to accommodate undergraduate physician training
MRI unit
UHNBC is also home to a new cancer centre for Northern BC, featuring a wide range of cancer treatments including radiation therapy.