Community
Queen Charlotte is located at the south end of the Graham Island, Haida Gwaii (formerly called the Queen Charlotte Islands). Queen Charlotte has many local historical sites, art and cultural activities and provides services to a population of approximately 3,000. Local industries include forestry, commercial fishing and tourism.
Activities:
Exploring miles of beach
Whale-watching
Hiking in Gwaii Haanas National Parks Reserve
Visiting museums and historical sites such as homesteads, decomissioned whaling stations and ancient Haida villages where totem poles and artifacts lie undisturbed in their original sites.
Shopping for local art
Chartered fishing
Exploring local craft fairs
Taking part in the annual Hospital Day festivities
Facilities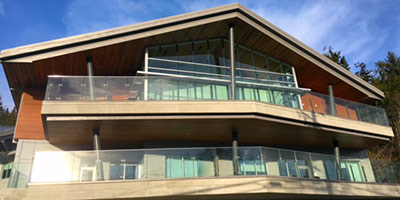 The Queen Charlotte Islands Hospital is a 16-bed facility which serves the local population and residents of surrounding villages and isolated forestry camps. It will be replaced in fall 2015 by a new facility, currently under construction – see box below. Queen Charlotte is also home to the Haida Gwaii Cancer Care Clinic.
Hospital services:
General practice and basic emergency coverage
Minor surgery
Stabilization of trauma patients and critically ill patients
Midwifery
Alcohol and drug counselling
Public health nursing services
Social work services
First Nations community health workers