Community
Tumbler Ridge (pop. approx 2500), nestles in the north-eastern foothills of the Rocky Mountains. It is home to one of only three UNESCO Global Geoparks in Canada. This is a reflection of the unrivalled outdoor recreational opportunities which abound in the area, featuring spectacular mountain and waterfall scenery as well as a dinosaur museum and dinosaur trackways. It is ideal for the pursuit of healthy lifestyles, with a central community recreation centre providing superb amenities including a 25 metre indoor pool.
Typical small-town hospitality and a welcoming, friendly work environment combine to make Tumbler Ridge a unique place in which to pursue a career, where walking to and from work rather than grabbing the car-keys is a way of life.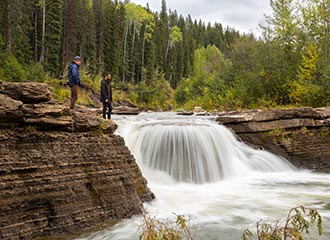 Amenities and Activities:
Art Gallery
Community Center with aquatic center, rock climbing walls and tennis/racquetball courts
Elementary and high schools
Public Library
Facilities
Tumbler Ridge Community Health Center is conveniently located downtown across from the Community Center.
Some services provided at the hospital: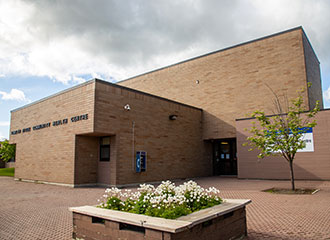 Medical
Emergency care
Public Health
Counselling
Ambulance
Optometry