Community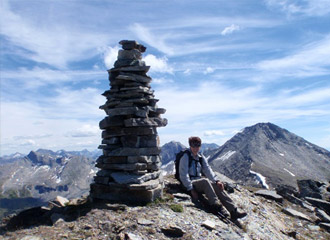 Located in Robson Valley, Valemount lies between the Canadian Rockies, the Monashee Mountains and the Cariboo Mountains. Valemount is a short distance to Mount Robson, the highest peak in the Rockies and the origin of the Fraser River.
Population:
Approximately 1,100 residents
The major industries include forestry, ranching, and tourism.
Facilities
Valemount Community Health Center is a full-service health center which provides emergency medical care, lab services, seniors' programs, addictions services, counselling services, home and community care, public health and more.
Programs:
Prenatal registry and pre/post-natal group appointments
Primary Care Nurses (PCN's) - Immunization, pre-natal, palliative care in community
Evening clinics to target our working population
Well Woman clinics
Foot care clinics (limited)
Patient self-management room where the patients can take their own blood pressure, weigh themselves, and use the computer to access sites such as How's Your Health
Outpatient clinics with visiting specialists (orthopedic, rheumatology, paediatric, renal)
Shared care via video with a respirologist in a group appointment setting
Mental Health and Substance Use
Life skills worker
Alternate provider room - Private physiotherapy and massage therapist
Valemount and McBride work closely together to support the clients throughout the Valley.