Community
Valemount (pop. 1,100) is nestled in the Rocky Mountains at the tip of Kinbasket Lake and the foot of Canoe Mountain, well positioned for easy access to Jasper, Prince George and Kamloops. Valemount's economy is driven by tourism and the forest industry.
Activities: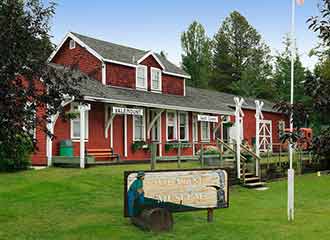 Snowshoeing
Heli-skiing
Snowmobiling
Backcountry skiing
Hiking
Mountains biking
Golfing
Fishing
White-water rafting
Canoeing
Hockey and curling
Annual community events:
Rodeos
Hill climbs (snowmobile event)
Facilities
Valemount Community Health Center is a full-service health center which provides emergency medical care, lab services, seniors' programs, addictions services, counselling services, home and community care, public health and more.
Programs:
Prenatal registry and pre/post-natal group appointments
Primary Care Nurses (PCN's) - Immunization, pre-natal, palliative care in community
Evening clinics to target our working population
Well Woman clinics
Foot care clinics (limited)
Patient self-management room where the patients can take their own blood pressure, weigh themselves, and use the computer to access sites such as How's Your Health
Outpatient clinics with visiting specialists (orthopedic, rheumatology, paediatric, renal)
Shared care via video with a respirologist in a group appointment setting
Mental Health and Substance Use
Life skills worker
Alternate provider room - Private physiotherapy and massage therapist
Valemount and McBride work closely together to support the clients throughout the Valley.
Local Resources